Building Relationships With A&R's
Updated: Jul 10
Written by Skye Antoniou, Unsigned Bible
@skyeantoniou
Reaching out to an industry professional isn't as daunting as it's made out to be. If anything, you're in an industry with the most chilled lighthearted bunch rather than suited and booted straight face professionals. The key is to find the right tone to communicate what you're looking for with the right people who could potentially help you, then go from there in good time. Of course, there will be quite a few blunt 'no thank you' or worse being completely blanked, but with the key tips below using our experience and expertise we can guarantee you'll start receiving more than just a cold pass pretty instantly.
Don't scare them off
Whatever your goal is with this new contact, the build up needs to be a slow process. Think of it as dating - on the first date you introduce yourselves and get to know each other, discuss goals and simply just listen. From each date moving forward, you show a little more personality and will only pursue if the other party is interested. Because why would you keep pushing to wine & dine if they're clearly not on the same page. Similar to building your relationship with an industry professional, you will need to take each email/communication as a stepping stone without overbearing them with links to your music - if they want to hear more, they'll let you know.
Request the right information
This one may be obvious, but throughout the work day many execs are still getting emails or dm's with unsigned writers asking for help which cannot be helped. For example if you're reaching out to a publishing label asking for management information, or asking an artist manager or PR to listen to your music for label recognition, or the most frustrating one asking to have your music listened to so that we could connect you to the right person. These are all very quick requests to have your email ignored - not out of arrogance, but simply because we cannot help in our role.
If we are also being asked to use our connections to direct you to them personally, it's also a big risk on our part as it takes a lot of dedication and time to build relationships so unless you've sent us 'sign on the dotted line' music, it'll be difficult to jump to the next big step.
Going back to the point above to avoiding scaring people off, make sure you know what the company offers for starters, then build the connection slowly. Your music career isn't going anywhere and you're only becoming stronger in your craft. Baby steps! The timing will always be right.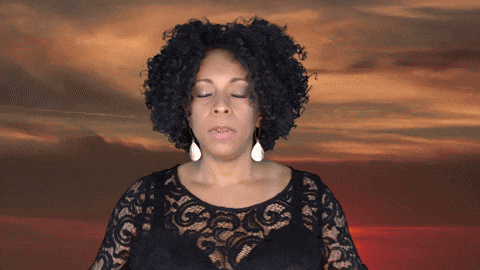 Avoid Kissing A$$
This one humours me every time, and by this title I don't mean small compliments here and there because that's fine and please do compliment away.
By this we simply mean when a submission goes into a short or sometimes a thick paragraph describing how our roles within the industry inspire/motivate them and also thanking us for "all the great we do". If this is all truth then that's amazing and in all honesty that's very kind, but sometimes depending on the wording and tone, it can quite easily come across as sarcastic and patronising. So all in all, keep the sweet talk short and very simple. The paragraph of compliments are welcome once we've signed and gotten to know you.
Keep URLS Simplified
Do not attach a homepage website link asking to check out your music - this means they will have to go onto the site and hunt for the music. I know, effort right? But realistically, it's understandable as not only are they receiving countless emails similar to this, but they also have to track down the most appealing track. Even if this A&R/exec knows nothing about you, they still need to have trust that you will be sharing your proudest songs. That's your responsibility.
Guaranteed attention means making their jobs as simple as possible, meaning you must provide the information in the palm of their hands.
What does this include?
One Soundcloud/Dropbox/WeTransfer link with no more than 6 songs/demos plus a short bio (who you are, what you do, what's your goal).
OR
One or two (no more than) mp3's attached to the email plus short bio
Instead of links/mp3's like the above, you can most definitely provide Youtube or TikTok urls. Visuals are of course more than welcome and will keep the viewer that little bit more intrigued. Just ensure the content is relevant - we all know how fascinating it is to dance with our pets, but let's keep it minimal and more focused on the music.
Don't get me wrong, please do show your personality as this could be the cherry on top of that record deal, but the real selling point is the songs/sound/writing/artistry.
Liked this article? Check out similar ones 👊
#blog #musicblog #songwriting #songwriters #unsigned #producer #newmusic #upcomingsongwriter #upcomingartist #upcomingproducer #spotify #itunes #unsignedmusic #unsignedsongwriter #unsignedproducer #tracks #beats #songwritingtips #musicindustry #musicbusiness #newmusicfriday #onlinecoaching #musiccoaching #onlineconsultancy #musicconsultancy #grammys